While COVID-19 has forced some companies to adapt in ways they hadn't expected, it has catalyzed others into developing at faster rates. We've certainly felt that. Effectiveness Institute has actually been transitioning toward virtual learning models for several months. In talking with many of you, we've sensed a greater urgency to develop even more digital ways of helping your teams and organizations strengthen their emotional intelligence and interpersonal skills. The COVID-19 crisis is straining many workers and team leaders. Tensions and anxieties have increased.
Hoping to provide you with the tools necessary to make your teams more resilient and thriving, despite circumstances beyond their control, we have created a virtual version of our popular Understanding Behavior Styles program. We are launching it on May 12th. 
[Read "People Skills Programs You Can Do in Your Living Room"]
What Is Virtual UBS?
Understanding Behavior Styles (UBS) is traditionally a four-hour program that provides participants with a sharpened awareness of their Behavior Style, including their Style-related strengths, needs, and blind spots. It also provides an understanding of all four distinct Behavior Styles. This makes UBS an ideal entry point into the Behavior Styles framework. 
But how will the Virtual UBS differ from the in-person program? To better meet your needs, the Virtual UBS format will include two interactive 90-minute sessions spread across three days, with a day in between for independent activities, done at home, to reinforce learning of essential principles. While the price per participant is $225, we are reducing that to $125 per person for a limited time to help during the COVID-19 crisis. 
We know virtual learning can be painful or boring, but, when well-designed and facilitated, it can also be a highly effective way to learn. To make sure our new Virtual UBS follows best virtual learning practices, we have hired experts to create the program and train our team. This program is highly interactive and participative, and the initial responses have been extremely positive!
[Read "Run a Team Development Program Virtually, on Your Own"]
Upcoming Virtual UBS Programs
May 12th-14th, 2020 (Register

Here

)

Tuesday, 11 am to 12:30 pm

Wednesday, independent activities

Thursday, 11 am to 12:30 pm
May 26th-28th, 2020 (Register

Here

)

Tuesday, 11 am to 12:30 pm

Wednesday, independent activities

Thursday, 11 am to 12:30 pm
(Note: all times are Pacific Standard and each program has a 25-person max.)
[Read "Pitfalls to Avoid When Your Team Goes Remote"]
More Programs to Get the Virtual Treatment
As the social and professional landscape has made distributed teams more common, we want to be sure our programs are well-suited for people who work remotely or simply don't want to travel if they don't have to. Flights and hotel reservations can be expensive. Virtual training can be convenient, efficient, and more effective depending on one's situation. 
We will be taking many of our programs virtual in the coming months. These are uncertain times globally, but we hope we can be part of the solution in restoring some stability to your organization, refining the culture of your teams, and ensuring that everyone has some fun while doing it.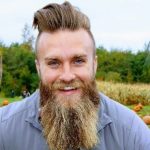 Jeffrey serves as Communications and Marketing Director at Effectiveness Institute. He is also Editor in Chief of Erraticus, an online publication focused on human flourishing.
He is a former mental health professional and educator living in Cascadia.