Like many of you, I'm going to be relatively stationary (locked-down?) for the near foreseeable future. And like my fellow Seattleites, I've been self-quarantining for roughly a month already—entering week five now. During this time I've been taking advantage of various online learning platforms (thank you, Duolingo!), binge-worthy documentaries ("The Tiger King" and "The Last Czars"), and the abundance of virtual training offerings in the form of podcasts and webinars. It's amazing how democratized access to knowledge has become, largely due to the benefits of technology, and despite the pandemic challenges we're facing at present. 
In that same spirit, we're highlighting some of the digital resources we have available for you, as well as exciting news about something currently under development. 
[Read "A Letter from Effectiveness Institute's President"]
What Digital Resources Are Available Now?
Our resources for remote workers and teams include a suite of recorded webinars, which explore some of our most foundational frameworks and concepts.
We also have our series of Leader's Guides that are intended to help non-certified facilitators walk a group through our popular Behavior Style assessments (to be done either in-person or remotely): the Self Leader's Guide, the 360 Leader's Guide, and the Team Distribution Chart Leader's Guide.
The Teams That Work Toolkit gives any manager or facilitator the ability to guide a team through the process of discovering the team's perceptions of their strengths and growth areas. This is based on the Teams That Work assessment. Using the insights gained in this discovery process, the team develops action items to build on their strengths and improve performance. 
The debrief process takes between three to four hours. And you really don't have to be in the same physical space to evaluate your team's situation and create an action plan that can be implemented immediately. 
Additionally, we want you to know we are delivering our transformative workshops virtually for remote teams and employees. You don't necessarily have to fly one of our certified facilitators to wherever you're located. We can conduct interactive video trainings with your team or you individually.
We want to help you through these challenging times as much as we possibly can. As we've said before—we're still here for you.
[Read "Pitfalls to Avoid When Your Team Goes Remote"]
Understanding Behavior Styles Goes Virtual
We're also excited to share that we are in the process of formally converting our most beloved People Skills program, Understanding Behavior Styles, into a virtual delivery format. Traditionally, Understanding Behavior Styles is a four-hour program that provides participants with an awareness of their Behavior Style, including their Style-related strengths, needs, and blind spots. It also provides an understanding of all four distinct Behavior Styles. 
This synchronous program will likely be available early May with even more People Skills content to follow.
This is the beginning of many programs we will be bringing to you in the near future, available regardless of whether you're in the solitude of your own home or back in the office with your team. We're looking forward to developing these programs for you, and otherwise supporting you in between all of your tv streaming sprees.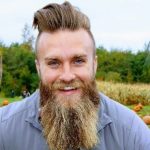 Jeffrey serves as Communications and Marketing Director at Effectiveness Institute. He is also Editor in Chief of Erraticus, an online publication focused on human flourishing.
He is a former mental health professional and educator living in Cascadia.