2019 was a big year of transition for Effectiveness Institute. We grew the size of our team (by 40%) to provide better service for each of you, further refined our assessments and programs to create more team breakthroughs, and we strengthened relationships with members of our global community. We've established new partnerships. We also made a "big" move to our new offices (just down the street from our previous home).
We continue to grow and transform. And because you are a central part of that, we would like to invite you to an open house to celebrate with us. We will provide light refreshments. All you have to do is bring your wonderful, emotionally-intelligent selves.
All Behavior Styles are welcome.
Thanks, again, for your constant support and shared belief in the principles and frameworks that inform the work we do.
We look forward to seeing you there!
---
Open House Details
Date: Thursday, June 25th, 2020*
Time: 4pm – 6pm
Location: Effectiveness Institute
1239 120th Ave NE, Suite C (Building B)
Seattle, WA 98005
Please see the map and directions here.
*Most of you are aware of the recent news surrounding the coronavirus in Washington. We want to be prudent about potential impacts this may have on members of our wider community (those who live nearby or planning to travel to WA). So, we have decided to move our open house from mid-March to June 25th.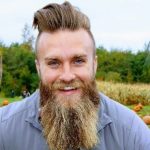 Jeffrey serves as Communications and Marketing Director at Effectiveness Institute. He is also Editor in Chief of Erraticus, an online publication focused on human flourishing.
He is a former mental health professional and educator living in Cascadia.