A couple weeks ago, I wrote a blog post about how Behavior Styles can help us understand the various expressions of culture (organizational, team, geographic, ethnic, etc.) and bias. At the end of it, I mentioned that I was going to explore these topics more in the weeks ahead.
I'm excited to let you know this exploration is going to take the shape of a series of live, one-hour webinars over the next few months. I'll be having conversations with guests from various fields of study, industries, and racial and ethnic backgrounds who are also familiar with our Behavior Styles model. The purpose of these conversations is two-fold; I want to expand my understanding—to consider these connections by listening, discussing, and learning with various experts—and to provide you with an opportunity to learn along with me.
[Read "Effectiveness Institute and Gwinnett County Public Schools Developing New Program for Educators"]
I am thrilled to let you know my first guest will be Dr. Kendra Washington-Bass, the Executive Director of Leadership Development at Gwinnett County Public Schools (GCPS) near Atlanta, to discuss the relationship of these things in the field of education. GCPS is one of the largest public school districts in the nation, and Dr. Washington-Bass has been working for over 12 years assisting aspiring principals and assistant principals in becoming "quality-plus" leaders in Gwinnett County. Kendra also supports the professional growth and development of local school and district leaders through professional learning and coaching.
Be on the lookout for our discussion, which will be hosted on Facebook Live and Zoom, titled: "Conversations at the Institute: Exploring Behavior Styles, Culture, and Bias."
Dr. Washington-Bass received her BA in Communication and Film at the University of Notre Dame (1994), MS in Urban and Multicultural Education at the College of Mount Saint Vincent (1999), Advanced Certificate in Educational Leadership from the College of Saint Rose (2004), Educational Specialist degree from Mercer University (2009), and PhD in Educational Leadership from Mercer University (2013).
I hope you will join me on this journey of discovery and learning that will begin on Tuesday, July 14th, from 11:00 am to 12:00 pm (PST)!
You can register here for this free event.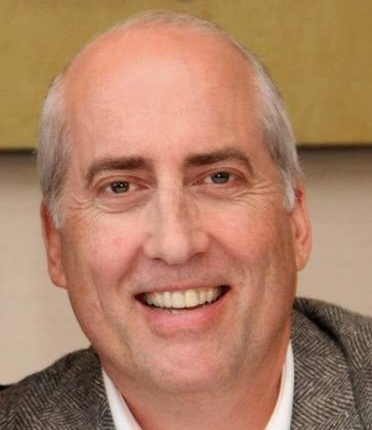 George is President and CEO at Effectiveness Institute. With 30 years of experience in leadership development and organizational management, he has helped organizations reach higher levels of performance in industries that include technology, finance, legal, academia, healthcare, automotive, aviation, and service.
He is an avid reader and musician who loves hiking around the PNW.