We are thrilled to announce a highly-anticipated, new partnership between Effectiveness Institute and Gwinnett County Public Schools of Suwanee, GA. We are partnering to develop a new version of our wildly popular People Skills program, tailored specifically to better meet the needs of teachers, parents, and administrators. Once finished, the People Skills for Educators program will be available for other school systems as well.
People Skills for Educators is expected to be rolled out later this year.
Please read the official press release below.
---
GWINNETT COUNTY PUBLIC SCHOOLS AND EFFECTIVENESS INSTITUTE ANNOUNCE PARTNERSHIP
JANUARY 27, 2020
Effectiveness Institute (EI), Bellevue, WA, and Gwinnett County Public Schools (GCPS), Suwanee, GA, are pleased to announce an agreement to partner on the development of a version of EI's highly successful People Skills program. When finished, this new People Skills for Educators program will be available for other school systems.
GCPS has used the current People Skills program for more than 4 years with great success and is excited about assisting EI in creating a version focused specifically on educators and their unique challenges. "Having seen the many benefits of the People Skills program, Gwinnett County Public Schools is excited to partner with Effectiveness Institute and to extend our leadership development efforts to develop a customized version of this program for educators," says Dr. Jeff Mathews, GCPS Assistant Superintendent of Leadership Development. He adds that this initiative aligns with the district's work to develop its people and to improve public education as it shares the learning and the benefits experienced with many other school districts.  
Effectiveness Institute has a 40-year history of helping individuals and teams understand themselves better and improving interactions with others at a high level. "EI is very proud of its long-term relationship with GCPS and is proud to develop People Skills for Educators as another way to follow our passion for helping others, and even more so in the critical task of educating our youth" George Myers, President Effectiveness Institute.
---
For more information on Gwinnett County Public Schools, please contact Dr. Jeff Mathews at jeff.mathews@gcpsk12.org.
For more information on Effectiveness Institute or People Skills, please contact Janet Irving at janet@effectivenessinstitute.com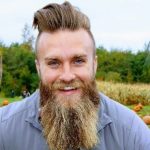 Jeffrey serves as Communications and Marketing Director at Effectiveness Institute. He is also Editor in Chief of Erraticus, an online publication focused on human flourishing.
He is a former mental health professional and educator living in Cascadia.