Puzzle Break and Effectiveness Institute are partnering to create the ultimate, gamified, virtual communication activity for these uncertain times.
Joining from the comfort of a participant's own home or workplace, each team will join forces to unravel a mystery before time runs out. Along the way, they'll discover how Behavior Styles impact their success (and challenges) and how to communicate more effectively for problem-solving and collaborating in this new virtual environment.
Our highly-engaging virtual interaction allows for team bonding, morale building, and communication skill development all in the same event! This half-day activity comes to you via Zoom and Google Drive, Dropbox, or other shared drive resources with all materials, puzzle clues, and reports being delivered electronically.
A few more details for you:
Our first open sessions are Friday, July 17th and July 31st from 9am to 12pm (PST).
$149 per participant (2020 pricing).
These open sessions are available only for teams with a minimum of 4 people (teams of 8 or more will be broken out into smaller teams for activities).
There is limited space available, for now, so be on the lookout for future sessions.
Reach out to us at contact@effectivenessinstitute.com for more details or to schedule a session for your team. You can also read more specifics in our one-pager.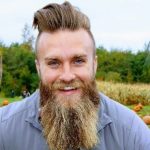 Jeffrey serves as Communications and Marketing Director at Effectiveness Institute. He is also Editor in Chief of Erraticus, an online publication focused on human flourishing.
He is a former mental health professional and educator living in Cascadia.