Many teams and organizations have gone mostly remote this year. But this hasn't diminished the desire for coworkers and colleagues to want to participate in holiday revelry and team camaraderie.

With the year many of us have had, the need remains for reconnecting with one another, boosting team morale, and celebrating the wonderful things that have happened during 2020. We're all looking for ways to make some merriment and end the year on a cheery note.

No doubt it can be difficult to replace the joy that comes from in-person, face-to-face interactions. However, there are some truly wonderful possibilities when it comes to virtual holiday party ideas.
[Read "Discover Your Behavior Style Holiday sELF"]
Virtual Holiday Party Activities
Here's a shortlist of virtual holiday party activities we recommend for your team or organization. (I also encourage you, as the person planning these revelries, to look beyond your own personal holiday traditions and do what you can to accommodate the cultural practices and beliefs of your teammates as much as possible. Leverage your team's diversity.)
Virtual Comedy Show
Justin Rupple (aka "Justineffective") hosts interactive, hour-long comedy shows tailored specifically to each organization. It's the ideal blend of entertainment and engaging team-building, perfect for corporate events, team meetings, holiday parties, and team trainings. The comedy is corporate-clean and aimed to entertain a general audience.

Virtual Trivia
Although it doesn't have to be holiday-themed, virtual trivia is a fun and competitive way for you and your coworkers to connect.

Split your team into multiple groups and have them come up with clever team names (preferably holiday-themed ones). Quiz them with challenging holiday questions, awarding each team points for correct answers. The team with the most points wins. To spice things up, allow teams to wager additional points on their submitted answers.
You can use holiday songs, movies, or traditions. To strengthen the importance of diversity and tolerance, this could be a great opportunity to include trivia related to the holidays pertinent to the varied religious or cultural backgrounds of your team members.

Virtual Secret Santa
At random, assign names of coworkers to everybody. Set a reasonable dollar amount for how much people are allowed to spend on gifts. Each person secretly delivers (ships or drops off on their doorstep) the present to their assigned person. Get together on Zoom (or some other digital platform) and take turns opening the gifts so everybody else on the team can see their reactions.
Holiday Craft and Sip
Choose a simple and enjoyable craft that interests your team. Have everybody make crafts together, from their own homes, while being on a Zoom call or Google Hangout. Each person can choose their own favorite holiday drink(s) to enjoy while having a jolly time crafting and joking along with one another. 
Virtual Ugly Sweater Competition
Just because you can't show it off in person doesn't mean you can't exhibit your fine collection of ugly sweaters for your colleagues. Take a vote and then award prizes to the top performers.
Virtual Gingerbread Houses and Cookie Decorating
Some people don't like the taste of gingerbread, but who doesn't enjoy the holiday tradition of decorating gingerbread houses? If your team leans toward intense holiday fervor, encourage them to bake their own gingerbread parts and add whatever candy they'd like. If your team is on the more subdued side, choose a gingerbread house kit from a local store so that everyone can have a bit more decorating guidance.

The same goes for cookie decorating as well. Leave some room on the table for your laptop to be close enough so your teammates can hear you, but you'll want to be sure you have a plan in case some flour, frosting, or powdered sugars strays in the direction of your computer.
Winter Cocktail Party
All the Bailey's, mulled wine,  and rum-lovers come out of the woodwork during the holiday season. But there are a plethora of seasonal drinks that have that perfect blend of spicy and sweet.

Make it a virtual office happy hour by sharing your favorite winter cocktail recipes with your coworkers while drinking them from the safety of your own home.

Hire a Reindeer as a Virtual Special Guest
Hear me out. People love unexpected visits from holiday creatures. Surprise your team during a Zoom meeting with a guest appearance from a reindeer (a holiday puppy works well too). It's the little things that cheer people up.
Host a Virtual Holiday Movie Party

If you're looking for a lowkey way to connect with your colleagues during the holiday season, watching a movie together is the perfect activity. A variety of platforms allow you to put on a movie and share the screen with the rest of your team. You'll all be able to watch the movie at the same time and see each other's reactions.

To up the interaction level, you can watch a movie in the tradition of Mystery Science Theater 3000, wherein the audience is encouraged to make comments about the movie while you watch it. Schmaltzy holiday rom-coms, Hallmark movies, and classic holiday comedies are well-suited for this.
Virtual Escape Room Experience
In tandem with Puzzle Break, the first escape room experience company in the United States, your team can get together for an interactive team-building activity that is both fun and insightful. 
Joining from the comfort of a participant's own home, each team can join forces to unravel a mystery before time runs out. Along the way, they'll discover how Behavior Styles impact their success (and challenges) and how to communicate more effectively for problem-solving and collaborating in our new virtual environments. 
Conclusion
A quality virtual holiday party can include just one or many of these activities. Whatever you choose to do, these activities provide a wonderful opportunity to reflect upon the past year, bond a little bit, and have some fun.

It's certainly been an unusual and challenging year for most of us. But be sure to send 2020 off with a little bit of hope and holiday cheer for the upcoming year.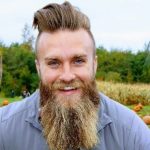 Jeffrey serves as Communications and Marketing Director at Effectiveness Institute. He is also Editor in Chief of Erraticus, an online publication focused on human flourishing.
He is a former mental health professional and educator living in Cascadia.