"So my passion, my excitement can come across as stereotypically angry, or upset, or arrogant, or conceited, as a woman," says Dr. Kendra Washington-Bass. "And then as a black woman, it has a deeper pain with it."
In our first episode of Conversations at the Institute, Effectiveness Institute President George Myers joins Dr. Washington-Bass, Executive Director of Leadership Development at Gwinnett County Public Schools, to consider her perspective when it comes to the relationships between Behavior Styles, racial bias, and education. 
She shares personal stories regarding the unique ways in which she "shows up" in professional settings and offers insights into the power of vulnerability. Each of us enters spaces with particular biases and a unique blend of identities. As many of us continue to have challenging conversations surrounding race, gender, and cultural bias, Dr. Washington-Bass exemplifies fierce empathy and an eagerness to invite others to contribute toward positive social change. 
[Read "Effectiveness Institute and Gwinnett County Public Schools Developing New Program for Educators"]
What Are 'Conversations at the Institute'?
A free series of live, one-hour webinars, Conversations at the Institute will be featured on Facebook Live and Zoom over the next few months. 
We'll be hosting conversations with guests from various fields of study, industries, and racial and ethnic backgrounds who are also familiar with our Behavior Styles model. 
According to President George Myers, "The purpose of these conversations is two-fold; I want to expand my understanding—to consider these connections by listening, discussing, and learning with various experts—and to provide you with an opportunity to learn along with me."
[Read "'I Control the Narrative'"]
Highlights from Dr. Kendra Washington-Bass
"Some of the things that I'm going to share today are not necessarily the opinions of everybody else. I'm speaking from my own experiences. I'm not speaking for all women. I'm not speaking for all educational leaders . . . . There are some experiences that will be shared and there are others who might not have these experiences."
"Sometimes we do things and we don't even know why or how it happened. It just suddenly happened and we got a result. One of the things that we really appreciated about learning more about Behavior Styles is that it gives us time to reflect, gives us time to take a pause and to think about the moves that we make, so that we can take those moves, really interrogate them, and look for ways to increase the impact."
"I think that the intro that you gave provided a little bit of insight into who I am and what I walk into. I typically share that. I want to just put it out there. For some people it might be an elephant in the room. I always say . . . I am a black woman, from New York, living in the South . . . and typically that gets a laugh because my voice—my accent—triggers that I'm not really from these parts. I share where I grew up. I share how I was raised. I share funny stories from my life because all of those things have been experiences that have shaped my present and continue to shape my work."
"One of the things I've learned in facilitating People Skills and Behavior Styles workshops is to really use myself as an example. I try to open up and be vulnerable. What we're asking people to do during any workshop is to open up and examine who they are. It's asking them to be vulnerable, and that's a risk. So I make known the risk that I'm taking in the particular spaces that I work . . . . I typically navigate predominantly white and male spaces . . . . It really is an opportunity for people to think about how they show up in spaces."
"I come right out and . . . . tell them that I'm a Controller-Persuader. We kind of laugh at what Controller means and dissect that word. But I also share the connotation of what that word can mean as I stand present before them as an African American woman and the biases that are inherent in that. While the Behavior Styles are neutral, the biases are part of that. So my passion, my excitement can come across as stereotypically angry, or upset, or arrogant, or conceited, as a woman. And then as a black woman, it has a deeper pain with it." 
"We typically tell people to leave their feelings and leave their stuff at the door. And I always find that that is dangerous because you are who you are when you walk through that door. There's beauty in that and being able to accept who you are with all of the messiness, and that all of the good stuff is what made you arrive at the door in the first place. So why would you want to leave any of that?"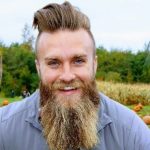 Jeffrey serves as Communications and Marketing Director at Effectiveness Institute. He is also Editor in Chief of Erraticus, an online publication focused on human flourishing.
He is a former mental health professional and educator living in Cascadia.